Software as a Service or SaaS is a web based service where software vendors host and maintain servers, databases, and code that make up the applications for businesses or individual use, giving you the ability to access data and apps from any computer with internet access. Some of the many benefits of SaaS include flexibility, scalability, and cost reduction. Instead of struggling through complex software installation and dealing with the hassle of maintenance and updates, you have all the power of the software via the internet.
What are the Advantages of SaaS?
SaaS frees you from complex software and hardware management 

To access these apps you don't have to install or manage any of the hardware or software, which allows the technology to be much more affordable and user friendly. 

Low set up and infrastructure costs paid in a subscription based mode

You gain access to powerful business applications without the painful cost and process of installation. Instead, most SaaS services are paid overtime making them more flexible for scalability and affordability

Access data and sophisticated applications anywhere

With data and apps stored in the cloud, you can access information anywhere. You aren't tied to working on one computer with the installed software.

Scalability 

SaaS saves a lot of money because you pay only for what you use as you scale up or down. SaaS is designed to grow your business.

Mobilize your workforce

SaaS can be accessed from any computer with internet access, meaning employees can work from anywhere saving overhead on office space.

Uptime and performance

SaaS vendors guarantee a certain percentage of uptime. If you experience any issues, you have customer service on your side to fix the issue immediately.

Automatic and frequent updates

Service providers are also responsible for keeping software updated, so you don't have to worry about maintenance.

Security 

SaaS vendors are also responsible for the security of your data and most have set up the highest level of security because of the shared nature of the service.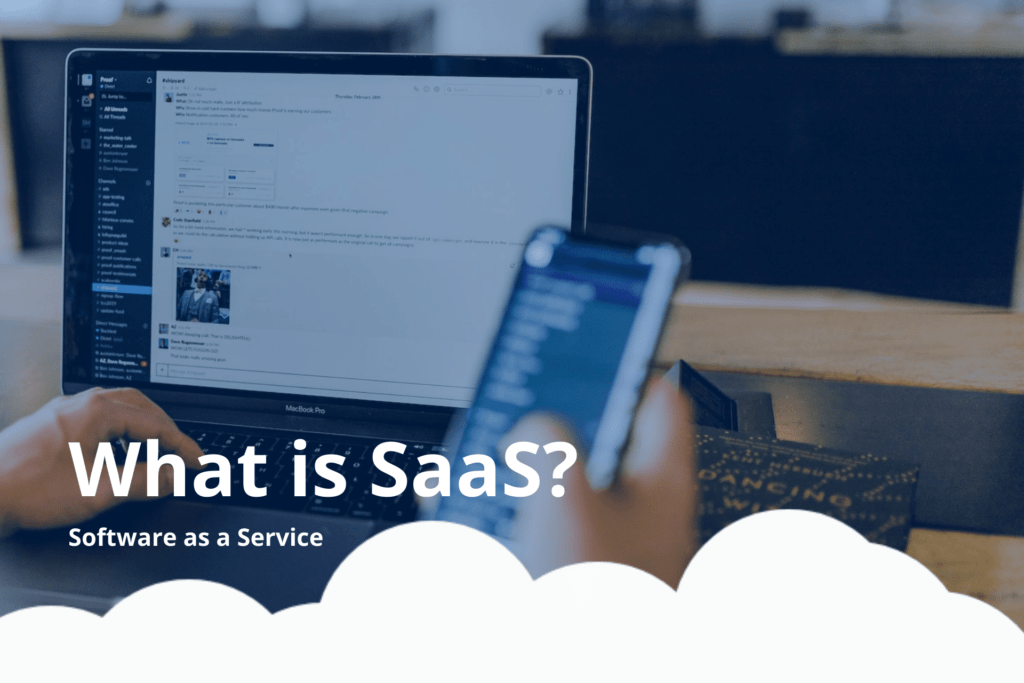 What are examples of SaaS?
Some common examples of SaaS you may have already used are Outlook, Gmail, DropBox, and Asana. Some SaaS systems are created to help businesses scale like dynamic CRMs such as Hub Spot or Sales Force.
Who owns my SaaS data?
You should still own your data and most Service Level Agreements (SLA) will confirm your company's ownership of data. Most service providers guarantee a percentage of uptime and are responsible for support, updates, and security. Make sure you work with a provider you trust and that you have carefully reviewed your SLA before signing.

How to Choose the Best SaaS vendor for your business
In today's business world, flexibility and scalability is a necessity. SaaS is a clear choice to manage business operations, connect your workforce, automate your systems, and scale your business. It's easy to feel overwhelmed with so many SaaS platforms and services to choose from. Talk to an expert at DHI today who can provide you with the best options for your business goals and answer your remaining questions about SaaS.